Triple Fusion or Arthrodesis What To Expect While Undergoing This Procedure in India

Triple Fusion or Arthrodesis What To Expect While Undergoing This Procedure in India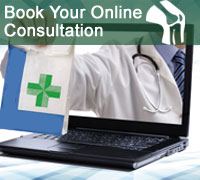 Planning your medical trip to India is a very simple process with Joint Replacement Surgery Hospital India
You just need to fill in our enquiry form and one of our executives will contact you soon.
+91-9860432255  Call us at the given contact number for any assistance.
Complete information regarding surgery is provided on our website.
Click to Here Fill up our Enquiry Form
What is Triple Fusion (Arthrodesis)?
Triple Fusion (Arthrodesis) is a surgical operation, which is mean to address a number of foot pain and deformity. This procedure simply fuses their joints over the back of the foot. All these joints are the talonavicular,  subtalar and calcaneocuboid. The surgeons often avoid the fusions, however, considering the severe kind of deformity and pain, the triple fusion in considered along with getting the better alignment. The procedure of triple fusions also helps in improving upon the stability and thus allow for simpler and easier standing and walking. The triple fusion is among the time tested and durable procedures found to fix the pain and deformity found in the legs.
Types of Triple Fusion
There are two types of triple fusion, which are as under:
1) Open Fusion: In this procedure, two cuts are made, one over the outer side of the foot, while the other is over the inner side. Generally, these are about 4 to 5 cm in length. Each of the three joints are seen opened up along with the joint surfaces that are removed in required.
2) Arthroscopic Fusion: In this procedure, the joints are often prepared over the keyhole fashion. This procedure is not often a feasible option in most of the cases, but come along with low risks or complications.
What Signs Indicates the Need of this Procedure?
Triple fusion can be considered like a salvage surgical option and is considered only after other options are not required. The basic objective of this surgery is to reduce the pain, fix the underlying deformities and get back a stable platform for ambulation. In conditions wherein fewer fusions/soft tissue procedures can suffice, the procedure of triple fusion is avoided. This is due to the presence of long term complications attached to it. The basic indications for the procedure are as under:
Valgus foot deformities that fail to get adequately braced
The failing Pes planovalgus deformity
Advanced tibialis posterior tendon dysfunction
Tarsal coalition
Rheumatoid arthritis
Degenerative arthritis
Post traumatic arthritis
Chronic pain
Varus foot deformities that cannot be adequately braced
Cavus and cavovarus
Talipes equinovarus
The Joint instability
Neuromuscular disease
Check out the Patient Testimonial, where the patient shares about their success stories from treatments through Joint Replacement Surgery Hospital India.
Hi, my name is Charles from Nigeria. I got triple fusion or arthrodesis through Joint Replacement Surgery Hospital in India. My doctor referred me to India for this surgery due to the post traumatic arthritis. I appreciate the surgeon and his staff in India for their dedication in fixing my foot. I felt very comfortable in your care. I appreciate your calls to see how things were going and also helping us with the travel issues of being so far away. I am completely impressed with the treatment and care I received at the hospital in India. The surgery went well. My recovery progressed just as it was explained to me and the office staff were knowledgeable and patient. I would recommend him to anyone.
Triple Fusion (Arthodesis) Procedure
This procedure comprises of a surgical fusion of the three joints found in foot, which include the talocalcaneal (TC), calcaneocuboid (CC) and talonavicular (TN). One of the basic objectives of this procedure is to get rid of the pain due to this condition and fix the unstable joints.  The surgery involves removing the degenerative joints and thus fixes these joints in a right way together with an objective that bone would grow all over the fused joints. All the joints would then be seen rigid without having any pain. This is really vital as it helps in reducing the normal movement, though this can be often being lost owing to the arthritis.  The surgery is carried out by making an incision of 7 cm either side of the ankle and hind foot. The arthritis joint surfaces are simply cut out while the joints are fixed in a right ways using the screws. The surgery takes around two hours to complete.
Recovery
After the surgery, the leg of the patient would be immobilised over the backslap for around two weeks. The elevation of your foot for around ten days and is very much vital for infection prevention.  You would need small walks and standing postures, however, you shouldn't lift weights for at least for six weeks. The back slab is removed and then the stitches are taken out after two weeks. After three months, you need to go for a review with your surgeon, which will be carried out with X rays. If everything goes perfect, then you are free to walk and get back to your usual activities. However, if any problem is noticed, you would take time to fix them.
Why Choose an Indian Hospital for Triple Fusion (Arthodesis) Procedure?
The Triple Fusion (Arthodesis) Procedure Speciality hospitals in India are competent in terms of treating the patients suffering from this ailment the best. These hospitals are equipped with ultra modern facilities comprising of one of the most modern kind of operating chambers and labs that helps in giving the best prevention measures and surgical options for these ailments. The hospital staff comprising of doctors, surgeons and nursing staff are highly competitive and known for their skills and experience in treating a wide range of ailments with professionalism and care. All these factors propel the influx of medical tourists coming to India for Triple Fusion (Arthodesis) Procedure in India along with other medical ailments.
Triple Fusion (Arthodesis) Procedure Cost in India
In terms of cost, India is simply the best. The Triple Fusion (Arthodesis) Procedure Cost in India is economically priced as compared to the cost for the same in the US. The huge cost difference gives the global patients enough reason to flock to India for the Triple Fusion and other treatment options.
If you are really seeking for Triple Fusion or Arthrodesis, kindly fill up the form for a free consultation with our surgeons. You will be provided with thorough analysis and suggestions regarding the Triple Fusion or Arthrodesis you are seeking.
Click to Here Fill up our Enquiry Form
Listen to the Voices of Our Happy Patients
FAQ's
Will I have stiffness after surgery?
Yes, you can expect some degree of stiffness in your foot as a result of the surgery. You will maintain up-and-down motion, but side-to-side motion will become limited. This will be most noticeable on uneven surfaces but is usually a good trade-off for reasonable pain relief, improved stability and/or deformity correction.
Will I be able to return to my usual activities?
You can generally expect to return to most activities in life, but the stiffness in side-to-side motion will limit sports participation.
When can I expect to have recovered from a triple arthrodesis?
A significant amount of healing will occur in the first three months. However, it takes about one year for maximum improvement.
Are there side effects to triple arthrodesis?
As one part of the foot is made stiffer, other structures are forced to accept more stress, which increases the chances that they may wear out. This often takes many years or decades to become noticeable.
When will I be able to take a shower?
Generally, showering is allowed once all wounds have healed. This usually takes place within the first two to four weeks depending on swelling and soft-tissue health.
Will I be able to fit into regular shoes?
Typically, patients fit into a shoe after surgery better than before surgery.
When will I be able to bear weight on my foot?
Partial weight bearing typically is allowed once the incisions have healed. Full weight bearing generally takes between two and four months.
Can I choose my own hotels according to my budget?
You can most definitely choose hotels as per your convenience to you and your budget.
Can I speak with the doctor before I come to India for treatment?
You can talk to the doctor and satisfy all your medical queries. You can also send us your queries for answers from the top doctors.
How will I get an Indian Medical Visa?
To know about the procedure of getting an Indian Medical Visa, please go to our website where you will find all the details regarding the initial procedure. You can also send us a query regarding the same.
I can only speak my native language?
Many hospitals in India have language translators to help you communicate better and effortlessly with the doctors and medical staff.