Trapeziectomy in India: Things to Consider While Going For the Surgery

Trapeziectomy in India: Things to Consider While Going For the Surgery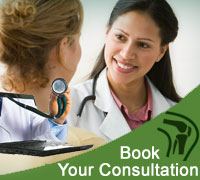 Planning your medical trip to India is a very simple process with Joint Replacement Surgery Hospital India
You just need to fill in our enquiry form and one of our executives will contact you soon.
+91-9860432255  Call us at the given contact number for any assistance.
Complete information regarding surgery is provided on our website.
Click to Here Fill up our Enquiry Form
What is Trapeziectomy?
Trapeziectomy in India is sometimes referred to as the surgery of the hands. In specific terms, it involves surgery of the thumb. It is a small bone at the base of the thumb. The process undertaken to remove the bone properly is known as Trapeziectomy
How do I know if I am a good candidate for Trapeziectomy Procedure?
The need of this procedure arises from cases of osteoarthritis. Typical cartilage deterioration is the prime cause for this disease and the body tries to overcompensate for the loss of cartilage by encouraging bone growth. Instead of eradicating the problem, more difficulty in the store paves way. An individual's ability to perform certain tasks is also restricted such as applying a secure grip to a door handle.
Check out the Patient Testimonial, where the patient shares about their success stories from treatments through Joint Replacement Surgery Hospital India.
Hi, my name is Bakhtiyar Omar from Kazakhstan. My left thumb gave terrible trouble and my doctor in my native country told me to undergo trapeziectomy. I wasn't sure whether to undergo it, so started searching about it online. I came across few medical tourism companies in India. After contacting them, I concluded to opt for my surgery through Joint Replacement Surgery Hospital India. The executive helped me with travel and food arrangements. They also assisted with medical visas for my attendants. After I arrived at the hospital, my surgeon came to meet me and also cleared all my queries to make me feel easy and comfortable. Everything went well as planned. The hospital rooms were spotless and the services were excellent. The hospital staff was compassionate. I extend my sincere thanks to everyone, including my surgeon, nurses and the team of healthcare consultants for their wonderful services, support and care throughout the entire process.
Trapeziectomy Procedure & Recovery & Effectiveness
It is generally an outpatient surgery. The arm is made numb with the help of local or general anesthesia. Afterwards the surgeon usually gains access to the trapezium by making an incision at the base of the thumb.
The post surgical procedures, however, are much lengthier. The stitching and the dressing must usually remain on the site for 2 to 3 weeks. Trapeziectomy in India reviews of patients indicate that they are required to wear a splinter for six weeks. During this time the patient is required to visit a physiotherapist and here they will be taught exercises which will prevent the thumb from getting numb and regain the lost abilities. The complete course of recovery may take close to 6 months.
Why Opting Trapeziectomy is necessary?
It is not only the thumb surgery in any way. In the surgical world, it is considered as one of the easiest form of surgery. Physicians do not employ this surgical measure as a primary and almost all the pain relief measures have been exhausted before the desired results are achieved.
If the trapezium is removed, it provides additional space for the other bones to move. This can provide a considerable amount of pain relief as the remaining bones which are arthritic are not in contact with the other surface. It can also help a person to regain the lost abilities which they have lost touch.
Why to choose an Indian Hospital for your Trapeziectomy?
Medical tourism is one of the quickest and fastest growing sectors in the country.  Low cost Trapeziectomy in India is provided by most of the top quality hospitals in the country. Quiet often it becomes difficult for the international tourists to search for the best hospital in India where they can undertake Affordable Trapeziectomy in India. This is where the role of medical tourism companies comes into prominence. They act as a help hand and guide you at each and every step of your medical journey. Most of these companies have eminent medical panelists on board who can decide on whether surgery is the best outcome. Sometimes it is observed that without surgery alternative courses of treatment can yield the desired results. In this regard Free Consultation Trapeziectomy in India would not be a bad idea at all.
Trapeziectomy Cost in India
The cost of undertaking the treatment is on the lesser side when one compares it to the advanced countries. One can have a huge amount of saving which can help in spending on his own health and other post treatments followed in their own country.
If you are really seeking Trapeziectomy, kindly fill up the form for a free consultation with our surgeons. You will be provided with thorough analysis and suggestions regarding the Trapeziectomy you are seeking.
Click to Here Fill up our Enquiry Form
FAQ's
Why should a patient choose Joint Replacement Surgery Hospital India?
Joint Replacement Surgery Hospital India offers highest quality bone and joint health care with attentiveness, care and compassion to meet the needs of the patients and their loved ones. The medical team includes board-certified orthopedic surgeons who are familiar with all the aspects of the musculoskeletal system. Our hospital uses the most advanced technologies available for the orthopaedic procedures and has a lower complication rate.
When to consider a Trapeziectomy?
When non-operative treatments have failed to control the pain and the pain is:
Moderate to severe
Constant/ all the time
Affecting sleep
Stopping you from carrying out activities of daily living
What to expect after your 'Trapeziectomy' operation?
Trapeziectomy's are normally performed as day case surgery under a general anaesthetic or a regional block (where the arm is made numb using an injection). You will be sent home with dressings or a POP on and be seen by the consultant in 2/52 to remove the dressings. At this point you may be seen by a hand therapist who will:
Provide a splint to be worn as protection as your thumb heals
Give exercises to help you re-gain movement in your thumb
Give advice on what kind of activity you should/shouldn't be performing
Give advice on strengthening your thumb
Things to consider before having a Trapeziectomy:
Risk of infection through surgery
Risk of nerve injury/ neuroma. A small nerve running through the region of where the surgeon is operating can be damaged during surgery. It may form a painful spot on / near the scar (a neuroma)
Rehabilitation can take between 4-12 months
Results from trapeziectomy vary depending on may different factors i.e. the individual, other health problems, severity of arthritis, etc.
80% of patients experience decrease in pain following surgery, 15% experience little or no change in pain and function and 5% are worse than before they had surgery
Risk of problematic scar tissue. After the operation there is a risk that you may have problems with scarring, including tender/ sensitive scarring. Thick/ hard scarring causing reduced movement
Risk of problematic scar tissue. After the operation there is a risk that you may have problems with scarring, including tender/ sensitive scarring. Thick/ hard scarring causing reduced movement
Can I choose my own hotels according to my budget?
You can most definitely choose hotels as per your convenience to you and your budget.
Can I speak with the doctor before I come to India for treatment?
You can talk to the doctor and satisfy all your medical queries. You can also send us your queries for answers from the top doctors.
How will I get an Indian Medical Visa?
To know about the procedure of getting an Indian Medical Visa, please go to our website where you will find all the details regarding the initial procedure. You can also send us a query regarding the same.
I can only speak my native language?
Many hospitals in India have language translators to help you communicate better and effortlessly with the doctors and medical staff.