Why You Should Consider Hip Revision in India?

Why You Should Consider Hip Revision in India?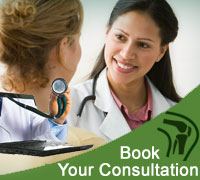 Planning your medical trip to India is a very simple process with Joint Replacement Surgery Hospital India
You just need to fill in our enquiry form and one of our executives will contact you soon.
+91-9860432255  Call us at the given contact number for any assistance.
Complete information regarding surgery is provided on our website.
Click to Here Fill up our Enquiry Form
What is a hip revision surgery?
This surgery, also referred to as hip arthroplasty is undertaken to remove the artificial hip joint/ prosthesis that was placed earlier. This surgery usually employs the bone grafts. This bone graft may be drawn or taken from another part of the body of the patient. Such a bone graft is called an autograft. On the other hand, if the concerned bone graft or tissue is taken from another patient's body, it is called allograft.
In addition to the above, this surgery is also performed to counter and deal with the infection that develops around the bone tissue that is in close proximity with the joint.
How do I know if I am a good candidate for a Hip Revision Procedure?
If you have been suffering from severe pain that is now acting as a hindrance to the performance of your daily chores, it may be due to a damaged hip bone. There are various conditions that may be the cause of this pain that may require hip revision surgery. These include rheumatoid arthritis, osteonecrosis, a previous injury or a fracture, bone tumors, etc.
It was earlier believed that this surgery is more appropriate for the old in the society; however, a study revealed that it is as effective as it could be for the young and is practiced by doctors on a regular basis on the younger generation itself. It is also advised that you may opt for this operation prior to complete, complex and any further deterioration for only then the best results will only be produced.
Check out the Patient Testimonial, where the patient shares about their success stories from treatments through Joint Replacement Surgery Hospital India.
Hello, my name is David Ciroma, Nigeria. I came to India for hip revision surgery. I had a hip replacement surgery 7 years ago that left me in constant pain. After going back to my doctor several times with no success, a friend of mine suggested me to consult a leading healthcare group in India. I sent my inquiry and an executive called me back within 48 hours. I was impressed with their services and gave my consent to get my surgery in India. I got the opportunity to talk with my surgeon over the phone before visiting India. At the airport, a pleasant executive came to receive me and took me to the hospital. I met my surgeon who cleared all my doubts. The staff was amazing and took care of all my needs during my stay at the hospital. Everything went well. I am grateful to the entire team of healthcare consultants, my surgeon and his staff for taking care of me during the entire process. I would highly recommend anyone looking to get a hip revision surgery to get it done in India.
Hip Revision Procedure & Recovery:
This surgery lasts for about two hours on an average and requires the surgeon to make a slit that is stretched over six to eight inches. This incision is made on the side of the hip bone in order to remove the damaged bone tissue along with the cartilage. This infected portion is later replaced with a fresh price of tissue that is taken from an unaffected part of the patient's own body or from another donor.
Even more recently, the surgeons have attempted to reduce the recovery time and in the process, developed what is called minimally invasive, or mini-incision. In this, the incisions made over the side of the hip are much smaller; hence, also the reduced recovery time.
Rest assured, in both the above mentioned cases, the material used for replacement is same in order i.e. either cemented or uncemented, both facilitate uninterrupted joint movement. Further, the patient is relaxed throughout the surgery for her is given anaesthesia is the beginning of the operation.
How Effective is Hip Revision?
This surgery has proved to be extremely effective and is a quick solution to the problem that also allows the patient to recover at a good pace. The primary objective of performing this is to prevent any further infection, damage or dislocation.
Why Choosing Hip Revision is necessary?
The patients during the period of this surgery are required to spend a few days in the hospital, ordinarily four to five days. The pain that a patient undergoes as a result of this damage is unbearable. This surgery provides them with prompt relief. Post-surgery, it will not take the patient more than six months on an average to recover from the surgery and start walking again, without a limp, or any pain in the hip and on his own two feet.
Why to choose Indian Hospital for your Hip Revision?
India is known for the expertise of its demanded surgeons all over the world. Hospitals in India offer a high standard of medical care and quality not only during the surgery but pre and post surgery period also. They are known for their commitment to patient care and empathy. Furthermore, the reasonability of cost only complements this procedure. This makes hip revision in India a convenient affair. Not only is it extremely expedient, it is also tremendously affordable.
Know why hip revision success rate in India is higher?
Hip Revision in India reviews show that India's performance is attributed to the quality of its doctors and surgeons. While they are responsible for the performance of this surgery, after-care for the purpose of recovery cannot be undermined since the patients are required to be in the hospital post the period of surgery. Indian hospital personnel are committed to providing its customers with the finest quality of services.
Hip Revision Cost in India
India has multiple hospitals in a single locality and the multiplicity of hospitals allows the patients to choose from the available options. Since the cost of a hip replacement surgery in India is substantially low, it acts as the central point for the patients from city and abroad. There are also various other services that are offered collaterally to the patients such as Free Consultation Hip Revision in India, etc.
If you are really seeking for Hip Revision Surgery, kindly fill up the form for a free consultation with our surgeons. You will be provided with thorough analysis and suggestions regarding the Hip Revision Surgery you are seeking.
Click to Here Fill up our Enquiry Form
 FAQ's
What is revision hip surgery or revision hip replacement and why is it needed?
Cemented hip replacements may fail after 10 to 15 years, or occasionally sooner due to loosening, wear or breaking of parts. A hip revision operation also known as revision hip arthroplasty is thus needed to replace the hip replacement that has worn out, loosened or has developed a problem.
How do I know when I need revision hip replacement?
If you have unrelieved pain in the hip that was replaced, your orthopedic surgeon can detect and determine whether you need a hip revision procedure using regular X-ray examinations. If a problem is detected, i.e. if the X-rays show damage has occurred to the hip replacement causing its failure, you may need to have a revision surgery before a major problem develops.
What are some of the situations that require hip revision surgery?
Component failure- The most common reason for hip implant failure is the wearing down of the plastic insert in the hip socket. In some other cases, the hip implant may shift slightly after surgery leading to unbalanced weight distribution and premature implant failure. Depending on the the kind of failure and the extent of the wear, only the plastic component or the entire implant together with the metal components will be replaced.
Osteolysis- The wearing down of the plastic component leaves tiny plastic particles in your body that are attacked by your body's immune system, and this immune response also attacks the healthy bone around your implant. This leads to a condition called osteolysis, in which the bone in the area around the joint implant softens as it is absorbed by the body, thus making your implant unstable and in need of revision.
Hip Dislocation- Some patients do experience dislocation of the implant after surgery. In approximately half of these cases, your physician may be able to put your hip implant back in place without surgery. However, if your surgeon determines the implant was damaged, certain components of the ball-and-socket joint may need to be replaced in a revision procedure.
Fracture- If the bone next to your primary implant is fractured in an accident, revision surgery may be required in order to provide a safe, stable joint. In this case, the original implant may need to be removed, the fracture addressed and a revision joint implanted.
Infection- In a low percentage of cases, your hip may become infected after surgery. Although it may be successfully treated with antibiotics, there are severe cases where a follow-up revision surgery may be required.
Asceptic loosening- Aseptic loosening occurs when the hip implants become loose within the bone. A loose hip implant tends to be painful, and usually requires revision hip replacement. Reconstruction is possible through different methods including cemented or cementless components, with or without bone grafting, and the use of additional metalware such as screws, plates and cages to reinforce fixation.
What are the implants used in a revision hip surgery?
In revision hip arthroplasty, compared with primary total hip arthroplasty, the environment of the hip joint is poor, and therefore, an implant appropriate for the purpose of the revision should be selected.
The total revision hip implant is comprised of four parts:
A metal hip stem that is inserted into the top of your thighbone
A metal cup which holds the cup liner
A cup liner which holds the femoral head
The femoral head or ball which is attached to the top of the hip stem and is inserted into the liner to form the ball-and-socket joint.
Hip revision implants are not one-size-fits-all, therefore your surgeon will choose the right hip implant for your body. Depending on the type of revision surgery needed (e.g. acetabular cup revison), different implants and components may be used (e.g. special cup, augment, reinforcement). The revision stem  like the S-ROM is the most commonly used. Your surgeon will determine which of the four component's design options will work best together to restore your accurate leg length, while minimizing the risks of post-operative dislocation and premature implant wear.
What postoperative care is needed after a revision hip surgery?
Postoperative care for revision hip surgery is the same as that for total hip replacement surgery. Patients receive a combination of home health care, physical and occupational therapy home health care and other forms of rehabilitation.
What is the prognosis in a revision hip surgery?
You should have near-normal range of motion and adequate strength in your hip to perform most daily activities after completing the post-operative hip rehabilitation process. Many patients have less pain and better mobility after revision hip surgery. They have successfully returned to activities such as walking, driving, swimming, golf and stationary cycling. However, you should avoid running, jumping, heavy lifting, crawling and climbing.
Why should a patient choose Joint Replacement Surgery Hospital India?
Joint Replacement Surgery Hospital India offers highest quality bone and joint health care with attentiveness, care and compassion to meet the needs of the patients and their loved ones. The medical team includes board-certified orthopedic surgeons who are familiar with all the aspects of the musculoskeletal system. Our hospital uses the most advanced technologies available for the orthopaedic procedures and has a lower complication rate.
Related Pages