E-mail & appointment
E-mail id of Dr. Harshavardhan Hegde, Best Orthopaedic Surgeon in India
dr.harshwardhan@jointsurgeryhospital.com
Number for appointment with Dr. Harshavardhan Hegde :
+91-9860432255
Specializations
Orthopedics, Spine Surgery
Education
MBBS from Baroda Medical College, Gujarat, 1982.
MS (Orthopaedics) from Baroda Medical College, Gujarat in the year 1987.
Senior Registrar in Orthopedics at Stoke Mandeville Hospital, Aylesbury, Bucks, U.K from August, 1994 to January, 1996 (ODTS Oxford Rotation).
Spine Fellow at Nuffield Orthopaedic Hospital, Oxford, U.K. from February, 1996 to January, 1997.
Spine Fellow at Klinikum Karlbaad, Langenteinbach, Germany from July, 2001 to December, 2001.
Years of Experience: 25+ years of experience
Dr. Harshawardhan Hegde best Orthopaedic surgeon in India has a reputation and specialization in Joint Arthroplasty, Spinal Surgery and Trauma. With over 25 years of experience, Othopaedic Surgeon Delhi has graduated from Baroda Medical College, and also completed his post graduation from the same institute. He has completed his ATLS (Advanced Trauma & Life Support) from Norwich in the UK and a Spine fellowship from Nuffield Orthopaedic Hospital, Oxford, UK. Dr. Hegde has also trained as a Senior Spine Fellow at Klinikum Karlbaad, Germany. He is a member of the coveted Girdlestone Orthopaedic Society – a gathering of some of the biggest names in Orthopaedics. Dr. Harshavardhan Hegde has an extensive and multifaceted experience in all aspects of Orthopaedics. He has also taught as a Professor of Orthopaedics at Karamsad Medical College in Gujarat. He encompasses proven leadership skills to manage the high-calibre teams to ensure delivering exceptional results.
Dr. Harshwardhan Hedge Orthopaedic surgeon at Rockland, Fortis has a vast experience in orthopedic field. You may contact Dr. Harshavardhan Hegde, Orthopaedician at Fortis Hospital Delhi on our website.
Professional Memberships
Indian Orthopaedic Association
Girdlestone Orthopedic Society, U.K
Delhi Orthopaedic Association
Indian Association of Spine Surgeons
Gujarat Orthopaedic Association
Ahmedabad Orthopaedic Association
Interests:
Arthroplasty, Theatre/Spine Surgery
Previous Experience:
Professor & Head of Department of Orthopedics at Pramukh Swami Medical College, Karamsad, Gujarat.
Director Orthopedics at Fortis Group of Hospitals.
Senior Consultant & Head of Department at Artemis Hospital Gurgaon.
Medical Director at Nova Orthopedic and Spine Hospital.
Research & Publications:
Co-author Chapters:
Oxford Book of Classification of Fractures.
Role of Calcitonin in Spinal Canal Stenosis.
Follow up study 50 cases of Subtrochanteric fractures.
Video
introducing Robotic Surgery in India. It is a technique in which surgeons perform an operation using a robot. This technology brings high levels of accuracy and efficiency to surgical procedures and leaves minimal room for human error. Nova's Dr. Harshvardhan Hegde explains the advantages of robotic surgery and how it has benefitted patients with complicated spinal ailments. Contact at: +91-9860432255 Email at: dr.harshwardhan@jointsurgeryhospital.com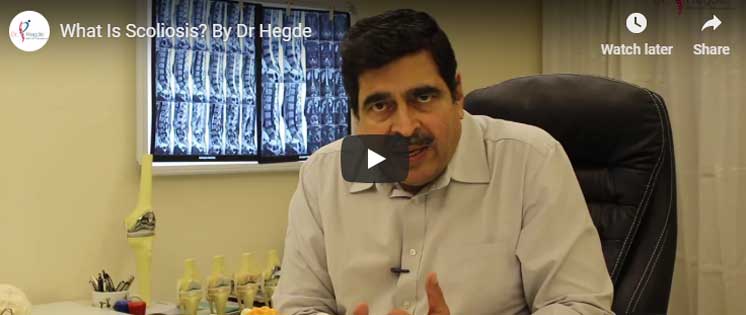 E-mail & appointment
E-mail id of Dr. Harshavardhan Hegde, Best Orthopaedic Surgeon in India
dr.harshwardhan@jointsurgeryhospital.com
Number for appointment with Dr. Harshavardhan Hegde :
+91-9860432255
Google Map Location
Consulting Address of Dr. Harshavardhan Hegde : Fortis Hospital
Piyakad Road, Poorbi Shalimar Bag, Shalimar Bagh, New Delhi, Delhi 110088
GEO:
28.709154
,
77.170184
OUR GROUP BRANDS




Tags