Morton's Neuroma in India: Causes, Signs, Symptoms, Diagnosis and Treatment in Indian Hospital

Morton's Neuroma in India: Causes, Signs, Symptoms, Diagnosis and Treatment in Indian Hospital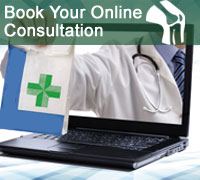 Planning your medical trip to India is a very simple process with Joint Replacement Surgery Hospital India
You just need to fill in our enquiry form and one of our executives will contact you soon.
+91-9860432255  Call us at the given contact number for any assistance.
Complete information regarding surgery is provided on our website.
Click to Here Fill up our Enquiry Form
Morton's neuroma Overview
The Morton's neuroma is known by many different names in the medical fields. A neuroma is a growth of the tissue of the nerve. It is not to be confused with the tumors that can be malignant and cancerous as well. Neuroma can also be commonly used to say that there is a swelling. Morton's neuroma is a condition in the foot where the 3rd and the 4th space cause the neuroma or swelling of the plantar nerve. It can lead to pain, numbness and trouble while walking. The pain is usually relieved by removing footwear. Treatment for Morton's neuroma in India is highly specialized and affordable.
Causes & Signs and Symptoms of Morton's neuroma
The neuroma can be caused by anything that could push or compress the nerve. Wearing the wrong shoe over an extended period of time can also lead to the condition. Some foot related deformities can also be a cause for Morton's neuroma.
The most common sign or symptom that you could have the medical condition is that it pains when you are standing or bearing a weight. One could also experience a tingling sensation or burning. It is important to note the pattern when you feel pain, since removing your shoe or massaging the foot can give temporary respite and lead you to believe nothing is wrong. If you at all feel the pain repeatedly, make sure you visit your doctor for advice and checkup. You can easily get low cost Morton's Neuroma Treatment in India anywhere.
Check out the Patient Testimonial, where the patient shares about their success stories from treatments through Joint Replacement Surgery Hospital India.
Hello, I am Emmanuel Culter from Zimbabwe. I came to India for treatment of Morton's Neuroma through Joint Replacement Surgery Hospital. I was experiencing severe pain and numbness while walking. I went to my local doctor and was diagnosed with this condition. The lack of basic amenities and medical facilities made me look for treatment abroad. I came across your website and after following the procedure, I visited India. The hospital where I was treated was world class and hygienic. The doctors were friendly and made me feel relaxed. The nurses were quite supportive and caring. They looked after my needs throughout my stay. The services I received through them was fantastic and value for my money. I would definitely recommend anyone looking for any kind of treatments to get it done through this healthcare group in India.
Diagnosis & Treatments of Morton's neuroma
If you experience pain, make sure you visit a doctor. He/ she will thoroughly examine your foot and try to access the pain severity by pressing where nerves, foot joints and bones. The aim is to get an accurate idea of where pain is experienced and the extent of the pain. Doctor would recommend an imaging to understand and see the results for accuracy of diagnosis. Non Surgical treatments include, but are not limited to padding, icing, orthotic devices, shoe modifications, or injection therapy.
Lifestyle Changes after Treatments of Morton's neuroma
If you do not respond to non-surgical treatments, only then does a surgery become a last and only option. Doctor would recommend you a few weeks of rest and time to recover depending on the extent of damage and the ability of your body to recuperate from the disease. It is important to eat healthy and pay attention to doctor advice, a little exercise and physiotherapy also can be of great help.
Why Choose an Indian Hospital for Treating Morton's neuroma?
The world over, expertise, experience and skill of the Indian medical protege and surgeons is well heard of India has a spool of well trained, experienced and learned doctors who are more than willing and able to offer Free consultation Morton's Neuroma Treatment in India for the patients and guide them in the right direction. Also, the comparative and affordable Morton's Neuroma Treatment in India, make the worry for medical costs of treatment and post surgery a thing of the past. Morton's neuroma Treatment in India Review for treatments has been a really positive one.
If you are really seeking treatments for Morton's Neuroma, kindly fill up the form for a free consultation by our surgeons. You will be provided with thorough analysis and suggestions regarding the treatments for Morton's Neuroma you are seeking.
Click to Here Fill up our Enquiry Form
FAQ's
What is a Morton's neuroma?
Whilst the term "Morton's neuroma" is universally used, it is inaccurate as the pathology is more in keeping with an abnormal fibrous reactive thickening of the nerve, rather than of a true tumour of nerve tissue. The term peri-neural fibroma is generally recognised as being accurate. Morton's neuroma is an entrapment neuropathy, which typically occurs between the 3rd and 4th toes metatarsals, although it also frequently occurs between the 2nd and 3rd toes. The nerve effectively becomes compressed against the intermetatarsal ligament. The relative incidence of neuroma formation between the 2nd and 3rd and 3rd and 4th interspaces varies, however, some studies have shown a greater incidence between the 3rd and 4th interspace.
How common is Morton's neuroma?
Morton's neuroma is perceived to be a common form of foot pain, frequently encountered in podiatric and orthopaedic clinics. However, no formal studies have been undertaken to establish its prevalence within the general population and this remains unknown.
Why is Mortons Neuroma Surgery necessary?
Diagnosing joint injuries and disease begins with a thorough medical history and physical examination. Sometimes X-rays and laboratory tests are required to help diagnose the problem.
Is there Discharge Instructions for Mortons Neuroma Surgery?
Patients will be provided a discharge instruction sheet provided by the surgeon that instructs patients on how to look after their wounds, what activities they should avoid, and which exercises they should do to aid in their recovery. At a follow-up visit the surgeon will inspect the incisions, remove sutures, and discuss the rehabilitation program.
How long does it take to Recover from Mortons Neuroma Surgery?
The amount of surgery required and recovery time will depend on the joint problem. Recovery time varies markedly from patient to patient.
What are the Possible Complications of Mortons Neuroma Surgery?
Although uncommon, complications do occur occasionally during or following Mortons Neuroma Surgery. They include infection, phlebitis (inflammation of a vein), excessive swelling or bleeding, blood clots, and damage to blood vessels and nerves. There are also risks associated with the anaesthetic, both during its administration and after correction of toe surgery.
Should I expect a lot of Swelling after Mortons Neuroma Surgery?
Some swelling is to be expected and it may actually increase gradually for the first two to three days. If the bandage feels tight, you should re-apply it more lightly and elevate the leg to reduce the swelling. Apply ice packs for 20 to 30 minutes every few hours may help to reduce the swelling and act as pain relief as required. If it persists, contact your surgeon if you have any concerns.
Can I choose my own hotels according to my budget?
You can most definitely choose hotels as per your convenience to you and your budget.
Can I speak with the doctor before I come to India for treatment?
You can talk to the doctor and satisfy all your medical queries. You can also send us your queries for answers from the top doctors.
What modes of payment are accepted for getting treatment in India?
We accept different methods of payment like, cash, plastic cash, via net banking, etc.
How will I get an Indian Medical Visa?
To know about the procedure of getting an Indian Medical Visa, please go to our website where you will find all the details regarding the initial procedure. You can also send us a query regarding the same.
I can only speak my native language?
Many hospitals in India have language translators to help you communicate better and effortlessly with the doctors and medical staff.
Why should a patient choose Joint Replacement Surgery Hospital India?
Joint Replacement Surgery Hospital India offers highest quality bone and joint health care with attentiveness, care and compassion to meet the needs of the patients and their loved ones. The medical team includes board-certified orthopedic surgeons who are familiar with all the aspects of the musculoskeletal system. Our hospital uses the most advanced technologies available for the orthopaedic procedures and has a lower complication rate.