Tibialis Posterior Dysfunction In India: Causes, Signs, Symptoms, Diagnosis and Treatment in Indian Hospital
Tibialis Posterior Dysfunction In India: Causes, Signs, Symptoms, Diagnosis and Treatment in Indian Hospital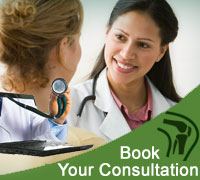 Planning your medical trip to India is a very simple process with Joint Replacement Surgery Hospital India
You just need to fill in our enquiry form and one of our executives will contact you soon.
+91-9860432255  Call us at the given contact number for any assistance.
Complete information regarding surgery is provided on our website.
Click to Here Fill up our Enquiry Form
Tibialis posterior dysfunction: Overview
Many of the diseases of problem have a simple reason and a simple treatment or cure. Tibialis posterior dysfunction is one of the most common causes of the problem of flat foot which is acquired in adults. This condition usually leads to people having an outward pointing foot. The problem is treatable and medical expertise and treatment for Tibialis posterior dysfunction in India is one of the best across the globe.
Tibialis posterior Dysfunction: Causes, Signs, Symptoms
Awareness is important for any individual. One has to be attentive to the changes one's body is undergoing. There are many causes for this condition and there are well recognizable symptoms and signs once the problem sets in motion.
The foot is supported by a tendon, amongst many others, the posterior tibialis, starting from the lower leg and attaching to the bones in the foot, keeping it in place and keeping the arch. If for any reason, this tendon gets inflamed, it will lead to the problem.
Arthritis: With age the bones start to deteriorate and inflammation. This can also lead to the problem and flat foot.
Injury: Sometimes, injuries to tendons and ligaments can also lead to the tibialis posterior dysfunction. It is extremely important to consult a doctor if you face any such problems like pain, trouble in walking after an injury or foot accident.
This problem can lead to extreme pain and swelling in the foot and even more trouble when one is walking.
Considerable change can be noticed in the foot shape as well, as well as a feeling of loss of balance while walking.
Check out the Patient Testimonial, where the patient shares about their success stories from treatments through Joint Replacement Surgery Hospital India.
Hi, I am Eric Numa from Nigeria. My doctor diagnosed with tibialis posterior dysfunction, after I shattered my ankle. Lack of medical facilities and infrastructure at my country forced me to search for quality treatment abroad. I came to know about your healthcare group in India and after contacting gave my consent to get my treatment. I was impressed by the professionalism and care provided by the surgeon and his staff. The nurses were caring and compassionate. The hospital maintained hygienie and had a world class facilities. I want to thank you all for the efforts you guys put in to arrange my treatment at such reasonable price in India. I am happy to get my treatment in India and overall my experience of getting my medical treatment in India was amazing!
Diagnosis & Treatments of Tibialis posterior dysfunction
The first and foremost diagnosis depends on the patient's ability to understand that something is wrong. If one has any trouble at all in walking and keeping the foot straight, it is best to head to a doctor for advice.
A simple imaging can help find the root cause and diagnose the problem.
Swelling in the area indicates an early onset of the problem
Doctor can ask the patient to perform 10 raises on heel to find out the problem. If the problem is related to tibialis, patient won't be able to complete the 10 repetitions.
The treatment for the problem, once diagnosed, is very simple and there are no major lifestyle Changes after Treatments of Tibialis posterior dysfunction in India. Many patients feel that once they undergo some therapy, surgery or treatments, the normal function of the foot and life will not be restored but so is not the case.
Why Choose Indian Hospital for Treating Tibialis posterior dysfunction?
India's medical expertise and groundbreaking research over the past few years has put it on the forefront of medical developments and research. With some of the most experienced, professional and highly motivated medical staff, one can rest assured for the best Low cost Tibialis Posterior Dysfunction Treatment in India. Many global patients and Indian citizens have been able to successfully recuperate from their once problematic foot and given treatment for Tibialis posterior dysfunction in India review rating of more than satisfactory.
Also, even though India excels in its proficiency when it comes to the treatment for the problem, it is also very affordable Tibialis posterior dysfunction in India that can be availed by people from all walks of life. There are many hospitals, nursing homes and medical centers across the country that offer Free consultation Tibialis posterior dysfunction in India for all patients, irrespective of their background and economic status.
If you are really seeking treatments for Tibialis Posterior Dysfunction, kindly fill up the form for a free consultation with our surgeons. You will be provided with thorough analysis and suggestions regarding the treatments for Tibialis Posterior Dysfunction you are seeking.
Click to Here Fill up our Enquiry Form
 FAQ's
Why should a patient choose Joint Replacement Surgery Hospital India?
Joint Replacement Surgery Hospital India offers highest quality bone and joint health care with attentiveness, care and compassion to meet the needs of the patients and their loved ones. The medical team includes board-certified orthopedic surgeons who are familiar with all the aspects of the musculoskeletal system. Our hospital uses the most advanced technologies available for the orthopaedic procedures and has a lower complication rate.
When can I return to my normal activities?
Everyone recovers from an injury at a different rate. Return to your activities depends on how soon your injured tendon recovers, not by how many days or weeks it has been since your injury has occurred. In general, the longer you have symptoms before you start treatment, the longer it will take to get better. The goal of rehabilitation is to return you to your normal activities as soon as is safely possible. If you return too soon you may worsen your injury. You may safely return to your activities when, starting from the top of the list and progressing to the end, each of the following is true:
You have full range of motion in the injured leg and foot compared to the uninjured leg and foot.
You have full strength of the injured leg and foot compared to the uninjured leg and foot.
You can walk straight ahead without pain or limping.
What Causes tibialis posterior dysfunction?
Overuse of the posterior tibial tendon is often the cause of PTTD. In fact, the symptoms usually occur after activities that involve the tendon, such as running, walking, hiking, or climbing stairs.
What are the Symptoms of tibialis posterior dysfunction?
The symptoms may include pain, swelling, a flattening of the arch, and an inward rolling of the ankle. As the condition progresses, the symptoms will change.
What are the non-surgical treatments for the tibialis posterior dysfunction?
Often, the treatment for tibialis posterior dysfunction begins with non-surgical approaches that may include:
Orthotic devices or bracing: To give your arch the support it needs, your foot and ankle surgeon may provide you with an ankle brace or a custom orthotic device that fits into the shoe.
Immobilization: Sometimes a short-leg cast or boot is worn to immobilize the foot and allow the tendon to heal, or you may need to completely avoid all weight-bearing for a while.
Physical therapy: Ultrasound therapy and exercises may help rehabilitate the tendon and muscle following immobilization.
Medications: Nonsteroidal anti-inflammatory drugs (NSAIDs), such as ibuprofen, help reduce the pain and inflammation.
Shoe modifications: Your foot and ankle surgeon may advise changes to make with your shoes and may provide special inserts designed to improve arch support.
When Is Surgery Needed?
In cases of tibialis posterior dysfunction that have progressed substantially or have failed to improve with non-surgical treatment, surgery may be required. For some advanced cases, surgery may be the only option. Your foot and ankle surgeon will determine the best approach for you.
Can I choose my own hotels according to my budget?
You can most definitely choose hotels as per your convenience to you and your budget.
Can I speak with the doctor before I come to India for treatment?
You can talk to the doctor and satisfy all your medical queries. You can also send us your queries for answers from the top doctors.
How will I get an Indian Medical Visa?
To know about the procedure of getting an Indian Medical Visa, please go to our website where you will find all the details regarding the initial procedure. You can also send us a query regarding the same.
I can only speak my native language?
Many hospitals in India have language translators to help you communicate better and effortlessly with the doctors and medical staff.
How do I make an appointment with the Best Surgeon for Tibialis Posterior Dysfunction in India?
All you have to do is send us your medical report and be rest assured. We will choose the best suitable surgeon for you, after consulting the experts.