Shoulder Resurfacing in India: Why Should You Opt for the Surgery?

Shoulder Resurfacing in India: Why Should You Opt for the Surgery?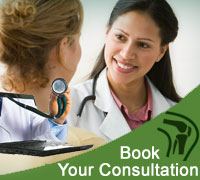 Planning your medical trip to India is a very simple process with Joint Replacement Surgery Hospital India
You just need to fill in our enquiry form and one of our executives will contact you soon.
+91-9860432255  Call us at the given contact number for any assistance.
Complete information regarding surgery is provided on our website.
Click to Here Fill up our Enquiry Form
Shoulder resurfacing overview
Arthritis or trauma to the shoulder can limit the range of motion and functioning of your shoulder. The shoulder joint can become stiff and painful. This debilitating condition has left thousands of men and women of all ages with painful shoulder having a very limited range of motion, functionality and discomfort. The cure for such patients is shoulder replacement or resurfacing. If both the joints of your shoulder are affected then you need to undergo total shoulder joint replacement. However, in such a surgery you are going to lose a lot of your original tissue and bone. It will never be as good as your original joint. You will have limited functioning. Moreover, the joint may wear out over time.
If the condition of your shoulder joint is not as severe as to require a total replacement, then you should go for shoulder resurfacing. If working on only the humeral head can sustain the shoulder joint and give you relief from the pain, discomfort and limited functionality then you should go for resurfacing.  In this surgery the humeral head is covered with a metal cap instead of replacing both the joints altogether. A lot of people in India are undergoing this procedure in India. Shoulder resurfacing is carried out in India, and foreigners are taking to this service due to availability of world class service at low cost.
How to I know if I am a good candidate for shoulder resurfacing surgery?
You need to be sufficiently healthy and have sufficient bone matter to undergo the procedure successfully. You should not be suffering from high blood pressure or diabetes. If you have any of these problems, then these should be treated prior to the procedure. You should also be young and have an active lifestyle. If you are suffering from rheumatoid arthritis, then the medical management team should include a skilled rheumatologist.
Check out the Patient Testimonial, where the patient shares about their success stories from treatments through Joint Replacement Surgery Hospital India.
Hi, my name is Leonard Mabwe from Zambia. I underwent shoulder resurfacing in India through Joint Replacement Surgery Hospital. I had a medical history of shoulder pain and my doctor recommended me to undergo shoulder resurfacing surgery. I didn't want to undergo the surgery at my native place due to lack of infrastructures and basic amenities. My wife and I started searching for medical services abroad and came across your healthcare consultant group in India. We contacted you and after a series of conversation over mails and phone, got my surgery fixed in India. They helped us with arranging our medical visa, food and accommodation while in India. At the hospital, the staff welcomed us and I met my surgeon who cleared all my doubts and queries. The staff was quite caring and supportive. My overall experience of getting my surgery in India was amazing. I would like to thank my doctor, hospital staff and your healthcare group for the care and support you provided me throughout the entire journey.
Shoulder resurfacing procedure and recovery
In shoulder resurfacing procedure damaged tissue is removed only from the humeral head of the shoulder. It is then fitted with a hemispheric metallic cap. In this procedure the glenoid head is left untouched resulting in less surgery, less loss of bone and other tissue and faster recovery. You will be released from the hospital one or two days after the surgery. However, you will have pain and swelling, and your arm will be within a sling. You will also be given a postoperative nerve block to control the pain. For the first few days you will require the assistance of others in performing your regular chores like dressing, cooking, eating, etc. For this period you will also be given oral pain medications. If you are not able to use your arm effectively after a few days, then you may need a supervised rehabilitation therapy. After the first day of surgery, you may remove the sling and try to move the arm. You should also apply ice on the area. This will give you a lot of comfort from the pain and swelling.
However, if you have fever, chills, nausea, vomiting, diarrhea, or redness around the incision or if there is drainage from the site of the incision you should inform the physician immediately. This may be because of some infection which you may have after shoulder resurfacing surgery.
How effective is shoulder resurfacing surgery?
Shoulder resurfacing surgery is generally more effective than total joint replacement. Owing to minimal bone resection, absence of osteotomy, and low incidence of periprosthetic fracture this type of surgery is considered to be more effective for those whose shoulder joint problems are in the initial stages.
Shoulder resurfacing versus shoulder replacement
You need to do shoulder replacement if both the shoulder joints, the Humeral head as well as the Glenoid head are affected and need to be cleansed of dead tissue. Let us take a look at the advantages and disadvantages of both types of surgery.
Loss of bone and other tissue material: This determines the stability of the joint, time of recovery as well as the effectiveness of the joint. In shoulder replacement surgery, a considerable amount of bone tissue is lost along with other tissue material. However, in resurfacing surgery this loss is minimized.
Hospital stay: It is more in replacement surgery than in case of resurfacing surgery.
Risk of fracture of prosthesis: It is more in shoulder replacement surgery than in resurfacing surgery.
Risk of fat embolus: The risk is there in replacement surgery, but is minimal in resurfacing surgery.
Recovery period: After a shoulder replacement surgery, you will take more time to recover than after a resurfacing surgery.
Why choosing shoulder resurfacing is beneficial?
After a shoulder resurfacing surgery, you can return to work within a few days, will have to bear less pain, have much less risk of fat emboli and prosthesis fracture.
Why to choose an Indian hospital for your shoulder resurfacing?
Shoulder resurfacing is a costly proposition in most of the countries. However, in India you can get the best outcome in a world class infrastructure at the hands of physicians and technicians of international standard. Apart from this affordable procedure is another attraction for foreigners. You can also get reviews about shoulder resurfacing in India and see for yourself.
Shoulder resurfacing cost in India
In India you can get a free consultation from world class doctors about shoulder resurfacing. If you go for the treatment you can get it done for a fraction of the cost than western countries.
If you are really seeking for Shoulder Resurfacing, kindly fill up the form for a free consultation with our surgeons. You will be provided with thorough analysis and suggestions regarding the Shoulder Resurfacing you are seeking.
Click to Here Fill up our Enquiry Form
FAQ's
Why should a patient choose Joint Replacement Surgery Hospital India?
Joint Replacement Surgery Hospital India offers highest quality bone and joint health care with attentiveness, care and compassion to meet the needs of the patients and their loved ones. The medical team includes board-certified orthopedic surgeons who are familiar with all the aspects of the musculoskeletal system. Our hospital uses the most advanced technologies available for the orthopaedic procedures and has a lower complication rate.
What is shoulder resurfacing, and how does it differ from total shoulder replacement?
Shoulder resurfacing is much like hip resurfacing. The ball part of the shoulder is smoothed (made back into round) with a shaping tool. A metal shell of the exact natural size is then placed on the bone to recreate a completely smooth new humeral head. A similar shaping and placement of a new surface is performed for the shoulder socket (glenoid). The shoulder is put back together and then it will function typically in a completely normal fashion.
During a shoulder replacement the ball part of the joint is entirely removed and replacement with an artificial ball that is held in place with a spike (stem) inside the shaft of the upper arm bone (humerus).
A resurfacing procedure is a less invasive procedure and it will have more functional capability than a shoulder replacement. Both procedures reliably reduce pain and increase function.
What is the recovery time after shoulder resurfacing surgery?
The recovery time of a shoulder resurfacing procedure varies depending on each individual patient. Patients will have to avoid heavy lifting and strenuous exercise after their surgery. Your doctor may also encourage a physical therapy regimen to restore and strengthen the joint after surgery. Shoulder resurfacing in India provides desired shoulder relief at an affordable price.
What are the advantages of shoulder resurfacing?
Advantages of Shoulder Resurfacing
Restoration of normal anatomy.
Less traumatic surgery
No risk of fat embolus
Resurfacing can be done even if the bone is deformed.
Normal loading of the bone.
No stress riser effect
No risk of fracture at the tip of the prosthesis.
Range of movements better than shoulder replacement.
Easy revision surgery if needed.
What are the indications for shoulder resurfacing?
Indications for shoulder Resurfacing
1.Osteoarthritis
2.Rheumatoid arthritis
3.Avascular necrosis
4.Rotator cuff arthropathy
5.Instability arthropathy
6.Post trauma arthritis