Reverse Anatomy Arthroplasty In India: Things To Consider While Going For The Surgery

Reverse Anatomy Arthroplasty In India: Things To Consider While Going For The Surgery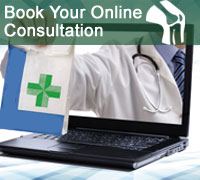 Planning your medical trip to India is a very simple process with Joint Replacement Surgery Hospital India
You just need to fill in our enquiry form and one of our executives will contact you soon.
+91-9860432255  Call us at the given contact number for any assistance.
Complete information regarding surgery is provided on our website.
Click to Here Fill up our Enquiry Form
Reverse anatomy arthroplasty Overview
Reverse anatomy arthroplasty would be a term lesser known to any one of you if you are not specifically looking for information related to this or are not a medical student. In Reverse anatomy arthroplasty, usually the doctors will replace the shoulder bones if it has been damaged, but of late this has been complicated by what may be called the cuff tear arthroplasty caused due to arthritis. Since the damage to the shoulder muscles is extreme and they cannot be used to restore normal arm and shoulder functions, the doctors rely and use the deltoid muscles instead to move position and power the arm.
How do I know if I am a good candidate for the Reverse anatomy arthroplasty Procedure?
It is best to consult a doctor you trust or is a specialist to know if you make for a good candidate for the procedure. Usually, you can find Low cost Reverse anatomy arthroplasty in India with highly skilled doctors. Most commonly you would fit the candidate profile if:
The damage to shoulder muscles is beyond repair
Rotator cuff is completely torn
An existing shoulder replacement surgery that has caused the damage or has gone bad
No other prescribed procedure, medicine or alternate way to treatment works.
Check out the Patient Testimonial, where the patient shares about their success stories from treatments through Joint Replacement Surgery Hospital India.
Hello, I am Samuel Dunye from Liberia. I visited India for reverse anatomy arthroplasty. I am thankful to the Joint Replacement Surgery Hospital India for assisting me with the arrangement of my treatment at a reputed hospital in India. I had a very physical job that puts a lot of strain on the upper body. I dislocated my left shoulder while on the job in my early 30's and while in my 40's I reinjured the same shoulder after falling off my motorcycle. To make the matters worse, I developed arthritis and the pain got so bad that I couldn't sleep well at night. Lack of medical facilities and services in my native country forced me to look for quality treatments abroad. I flew to India with my wife for my surgery. The healthcare group helped with arranging medical visa, food and accommodation. I am grateful for the attention I received at the hospital staff, their responsiveness and professionalism. I'm grateful that I was listened and all my queries were answered. Most of all I am happy to get rid of my constant pain and having the opportunity to regain my activities.
Reverse anatomy arthroplasty Procedure & Recovery & Effectiveness
Everybody is different and responds in a different manner to disease, treatments and ailments. All this also holds true when one undergoes Reverse anatomy arthroplasty in India and is in recovery mode. The patient has to listen to the doctor's advice, rest well and undergo the prescribed and recommended medicine dose. The procedure is highly effective with little chance of anything much going wrong.  The patient goes to full use of the arm in a few weeks time.
Why Opting Reverse anatomy arthroplasty is necessary?
It is a simple 2 hour procedure and one of the easiest and best ways to restore a fully functional arm without causing much pain and unrest. If no other means to heal and restore the function of your shoulder and arm is working, the situation would necessitate the use of this procedure based on your current health and situation.
Why to choose an Indian Hospital for your Reverse anatomy arthroplasty?
India is a pool of skilled professionals and highly talented medical surgeons who have performed, nothing short of miracles in the operation theaters. The Reverse anatomy arthroplasty Cost in India is highly affordable for any global patient. Given the highly affordable Reverse anatomy arthroplasty in India, you do not have to take a big hit in your savings and your insurance would also not be impacted as much. If you are looking for Free Consultation Reverse anatomy arthroplasty in India, there are many easy and trustworthy options available to you. You can reach out to the experienced doctors and surgeons who will guide you in the correct manner and also you can read about Reverse anatomy arthroplasty in India reviews for more information and details. Indian medical science is amongst the best in the world and any patient can rest assured that the chances of anything going wrong, all risks, health evaluations and considerations will be taken before any recommendations are made.
If you are really seeking for Reverse Anatomy Arthroplasty, kindly fill up the form for a free consultation by our surgeons. You will be provided with thorough analysis and suggestions regarding the treatments for Reverse Anatomy Arthroplasty you are seeking.
Click to Here Fill up our Enquiry Form
FAQ's
What are the indications for a Reverse Shoulder Replacement?
Significant pain and disability is often associated with rotator cuff arthropathy. Individuals often have difficult with simple daily activities such as feeding themselves, getting dressed and combing their hair because of a significant loss of shoulder motion and strength. There is often associated pain, especially at night-time which interferes with normal sleep. Pseudo-paralysis and rotator cuff arthropathy can be seen in older patients with a degenerative massive rotator cuff tear.
Other causes of cuff arthropathy include prior failed rotator cuff repairs,  or individuals with prior failed shoulder replacement surgery. A reverse shoulder replacement  can also be useful in the cases of severe fractures of the proximal humerus (shoulder joint) in older individuals. In individuals with a massive rotator cuff tear that is not repairable, an initial trial of physical therapy may help restore function to an acceptable levels. If, however, significant functional loss and associated pain persist despite a course of conservative therapy, reverse arthroplasty is often the only surgical option.
What is the recovery like?
Patients will work with a physical therapist to resume daily activities and strengthen shoulder muscles. Often the physical therapy is initiated during the hospital stay. The patient is taught a simple set of exercises that they can do on their own at home. Typically, full recovery is achieved by 3-4 months post-operatively. A reverse shoulder replacement can significantly decrease pain and improve function for patients and contribute significantly to an improved quality of life.
Why choose Joint Replacement Surgery Hospital India?
The Joint Replacement Surgery Hospital India center for complex shoulder problems and as such, we are specifically equipped to handle this type of complex operation. Patients benefit from our multidisciplinary approach to the treatment of shoulder disorders and have access to a full range of care. Our experienced team of physicians, certified physical therapists, and support staff all work together to help patients achieve success. In addition, our affiliated occupational and physical therapists are specially trained in rehabilitation of the shoulder and elbow prior to and after surgical reconstruction.
What is involved in the surgical procedure?
The surgical procedure is conducted under general or local anesthesia; and generally takes about 1 to 1½ hours to complete.
How is a reverse total shoulder replacement different from a traditional total shoulder replacement?
For decades, sufferers of severe shoulder arthritis have relied on traditional total shoulder replacement as a proven solution. But for individuals with more complex shoulder issues, such as a torn rotator cuff, this was not the best option. In recent years, a new shoulder replacement option called reverse total shoulder replacement has offered relief from pain and lack of mobility to those with more difficult shoulder problems.
In a traditional shoulder replacement, a plastic socket is placed in the shoulder and a metal ball and stem are inserted into the upper arm bone; the two fit together to form the new artificial joint. This solution still relies on a patient's rotator cuff to move the arm.
Conversely, in a reverse total should replacement, the plastic socket is fitted into the arm bone and the metal ball is attached to the shoulder bone instead. This configuration is better for people with damaged rotator cuffs because the new joint does not rely on this muscle for movement of the arm. Instead, the deltoid muscle is used to move the arm.
How long before the patient can resume activities?
Most patients are able to return to activities within a few months.
Can I choose my own hotels according to my budget?
You can most definitely choose hotels as per your convenience to you and your budget.
Can I speak with the doctor before I come to India for treatment?
You can talk to the doctor and satisfy all your medical queries. You can also send us your queries for answers from the top doctors.
How will I get an Indian Medical Visa?
To know about the procedure of getting an Indian Medical Visa, please go to our website where you will find all the details regarding the initial procedure. You can also send us a query regarding the same.
I can only speak my native language?
Many hospitals in India have language translators to help you communicate better and effortlessly with the doctors and medical staff.