Plantar Fasciitis in India Causes, Signs, Symptoms, Diagnosis and Treatment in Indian Hospital

Plantar Fasciitis in India Causes, Signs, Symptoms, Diagnosis and Treatment in Indian Hospital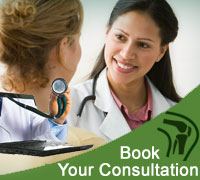 Planning your medical trip to India is a very simple process with Joint Replacement Surgery Hospital India
You just need to fill in our enquiry form and one of our executives will contact you soon.
+91-9860432255  Call us at the given contact number for any assistance.
Complete information regarding surgery is provided on our website.
Click to Here Fill up our Enquiry Form
Plantar fasciitis: Overview
Plantar fasciitis tends to cause pain in the bottom of the heel. It is a thin ligament that connects the heel to the front of your foot and the arch present there is important when you walk. Plantar fasciitis in India review of patients point to the fact that it is one of the most common forms of orthopedic complaints. In normal terms these ligaments are shock absorbers that support the arch of the foot.
Causes & Signs and Symptoms of Plantar fasciitis
One is at great risk of developing Plantar fasciitis in India if they are obese or overweight. This is due to the increased pressure on the plantar fasciitis ligaments, especially if you tend to gain weight suddenly. In addition to this if you are a long distance runner or have a job which requires to be active than you have a higher chance of developing this disease.
The major symptoms are pain and stiffness in the heels and this gradually develops over a period of time. Slowly and steadily it tends to affect both the feet, while some may describe the pain as dull, for the others a burn or acne can be felt at the bottom of the heel. The pain is usually worse in the morning when you take out the first steps out of bed or if you are sitting or lying for a considerable amount of time.
Check out the Patient Testimonial, where the patient shares about their success stories from treatments through Joint Replacement Surgery Hospital India.
Hi, I am George Attah from Nigeria. I visited India for plantar fasciitis surgery through Joint Replacement Hospital India. I had problems with plantar fasciitis for about 6 months and had steroid shots to both feet. Though that helped for a month, but the next time I got in the shot, it didn't help. My doc suggested me for the surgery. I did some research on the surgery and the expensive cost for the surgery in the US was something out of my budget. I found your medical tourism website offering surgery in India within a pocket-friendly price. I was impressed with their services and got my dates confirmed for the surgery in India. I came to India and was taken to a reputed hospital. I met my surgeon who was a gentleman and explained everything prior to the surgery. He made me feel easy and comfortable. The nurses were quite compassionate and caring. My surgery went smoothly. I want to thank everyone, including the healthcare group, my surgeon and nurses for helping me throughout my entire journey in India.
Diagnosis & Treatments of Plantar fasciitis
First and foremost the doctor will perform a physical exam to check out the tenderness in your feet. The exact location of the pain is to be figured out, so that it does not arise due to another foot problem. The doctor will then evaluate the strength of the muscles and the health of the nerves by checking the muscle tone. X ray or MRI scan may be undertaken to find out the exact reason of the muscle pain. The initial form of home treatment includes staying off your feet and apply an ice pack for 15 to 20 minutes.
If the above treatment measures do not yield the desired results, then undertaking free consultation plantar fasciitis in India would not be a bad idea at all. Here injection is directly administered into the damaged section of the ligament. The doctor may use an ultrasonic device to determine the best place of injection
Lifestyle Changes after Treatments of Plantar fasciitis in India
In terms of lifestyle changes you need to change your exercise schedule and physical therapy is an important part of the treatment process. The muscles of the lower legs need to be straightened that will aid in the healing of the ligament.
Why Choose an Indian Hospital for Treating Plantar fasciitis?
All over the world, the medical staff of India has scripted a new chapter. If you are looking for Affordable Plantar fasciitis in India then your wait ends here. The low costs in this part of the world are due to the low operating costs along with the low conversion rates. Most of the surgeons in India have a fruitful record when it comes to successful surgeries. So the safety and comfort feeling of the patients is enhanced to the maximum possible extend.
If you are really seeking Plantar Fasciitis Surgery, kindly fill up the form for a free consultation with our surgeons. You will be provided with thorough analysis and suggestions regarding the Plantar Fasciitis Surgery you are seeking
Click to Here Fill up our Enquiry Form
 FAQ's
Plan-ter-fash-ee-WHAT?
Plantar fasciitis, pronounced "PLAN-ter fash-ee-I-tis," is a repetitive stress injury affecting the sturdy band of connective tissue which runs from your heel to the base of your toes. It is characterized by numerous micro-tears along this band, which result in pain ranging from a dull ache to a sharp stabbing feeling. Plantar fasciitis can last for months or even years. However, the condition is highly treatable and may heal much, much faster if its hobbled victim engages in active recovery. This book will guide you through a complete range of active recovery steps.
Is plantar fasciitis the same thing as "heel spurs?"
Heel spurs are calcium deposits which result from the inflamed plantar fascia being pulled and strained where it attaches to the heel. The heel spurs form at the front of the heel and can be felt through palpitation. Heel spurs themselves do not hurt, and do not cause plantar fasciitis. They are instead a symptom of it.
I experience intense heel pain in the morning. As the day progresses and I move about, the pain subsides to a degree. But it returns in the evening – with a vengeance. What's going on?
Welcome to the frustrating world of plantar fasciitis. A peculiar and hazardous aspect of the condition is its tendency to subside as you move around during the day, then return with full force in the evening. This short window of relief can actually be a detriment as it gives the victim the illusion that the malady is receding. As a result, the factors which caused plantar fasciitis in the first place may not be addressed, and a person may unwittingly continue to aggravate the condition. Which can result in a more severe case of plantar fasciitis and delayed healing. The guidelines you'll find will help steer you toward fixing plantar fasciitis and preventing its recurrence – regardless of the present level of soreness you endure. Many sufferers of plantar fasciitis realize a cessation of pain for a while, only to have the condition sinks its talons back into their feet soon after. This book will help you protect yourself from such a recurrence.
Can't I just tough it out and wait for plantar fasciitis to go away?
You can try it, but it may not work. Plantar fasciitis afflicts a person because of the presence of certain factors, generally several of them, conspiring to form the "perfect storm" against your feet. The trick to conquering the condition is to learn what those factors are and eliminate them. At the same time, you will want to bolster your foot's defence mechanisms. This book will explain those factors and guide you step by step through the recovery process. It will help you eliminate the pain caused by plantar fasciitis and get your feet back in action in the shortest time possible.
Isn't there some kind of pill I can take?
No medication exists that will actually make plantar fasciitis disappear. In some cases a doctor or other health care professional will recommend over-the-counter pain relievers, but these provide only temporary relief at best. To effectively vanquish plantar fasciitis, you'll want to do more than just delay the pain; you need to address the causes of the condition and take action. And that's just what this book will help you do.
Shouldn't I consult a doctor for such a serious condition?
Seeing a doctor or other health care professional is never a bad idea when you're stricken with a painful injury like plantar fasciitis. But the healing process generally takes place under a home care setting, whether you see a doctor or not. Many of the steps on the way to recovery involve actions you make part of your daily life. No miracle medicine is available to cure plantar fasciitis, so you won't be given a prescription for one. A good doctor or other health care professional will probably give constructive suggestions, steer you in the right direction, and start you on the path to recovery with two, three, maybe four actions you can take. But why stop there? Fill up our free consultation form to leave no stone unturned.
Why should a patient choose Joint Replacement Surgery Hospital India?
Joint Replacement Surgery Hospital India offers highest quality bone and joint health care with attentiveness, care and compassion to meet the needs of the patients and their loved ones. The medical team includes board-certified orthopedic surgeons who are familiar with all the aspects of the musculoskeletal system. Our hospital uses the most advanced technologies available for the orthopaedic procedures and has a lower complication rate.
Can I choose my own hotels according to my budget?
You can most definitely choose hotels as per your convenience to you and your budget.
Can I speak with the doctor before I come to India for treatment?
You can talk to the doctor and satisfy all your medical queries. You can also send us your queries for answers from the top doctors.
How will I get an Indian Medical Visa?
To know about the procedure of getting an Indian Medical Visa, please go to our website where you will find all the details regarding the initial procedure. You can also send us a query regarding the same.
I can only speak my native language?
Many hospitals in India have language translators to help you communicate better and effortlessly with the doctors and medical staff.