Joint Resurfacing In India Things To Consider Going For The Surgery

Joint Resurfacing In India Things To Consider Going For The Surgery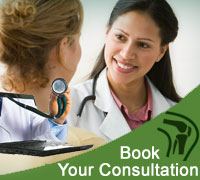 Planning your medical trip to India is a very simple process with Joint Replacement Surgery Hospital India
You just need to fill in our enquiry form and one of our executives will contact you soon.
+91-9860432255  Call us at the given contact number for any assistance.
Complete information regarding surgery is provided on our website.
Click to Here Fill up our Enquiry Form
What is Joint Resurfacing?
Joint Resurfacing in India is a procedure, where the joint is relined rather than replacing it. The damaged bone along with the cartilage is removed, which is replaced by a metal prosthesis, similar to what is used in a traditional hip replacement surgery.
How do I know if I am a good candidate for the Joint resurfacing Procedure?
Joint Resurfacing in India reviews indicates that the popular candidates for this form of surgery are someone who is healthy and has strong bones. Though there are some surgeons who consider this form of surgery to be suitable across all age groups and lifestyles. This might be a better choice for young people as the procedure is known to leave more bone intact.
Check out the Patient Testimonial, where the patient shares about their success stories from treatments through Joint Replacement Surgery Hospital India.
Hi, my name is Bakhtiyar from Kazakhstan. I got a hip resurfacing surgery in India through your surgery group. Before the surgery, I started experiencing hip pain to the point that I had discomfort while walking. Eventually, I went for consultation with my doctor who asked me to undergo X-rays and later I was diagnosed with osteoarthritis of the hips. I was told that the only option was hip resurfacing. The expensive treatment cost in my native place, made me look out for an affordable option. One of my friends who got a surgery in India suggested me your surgery group. His overall experience was wonderful during the medical trip in India. I contacted them with my inquiry and got a reply back from them. After a lot of discussion with them over the mails and phone, I gave them my consent for getting my surgery in India. The surgeon and the staff were compassionate and very caring. The surgeon explained me what I should expect before my surgery. My surgery went smoothly. They helped me throughout the journey and also assisted in arranging medical visas. I want to thank everyone for their dedicated efforts, support and love I received during my medical trip in India.
Joint Resurfacing Procedure & Recovery & Effectiveness
During the course of Low cost Joint Resurfacing in India, the main objective is to replace the damaged cartilage and any associated loss of the bone structure. In a way it is a resurfacing of the damaged joint, which relies on the muscles along with ligaments for support and function. Once the joint is in place, the motion and the function aspect can be taken care of by physical therapy. Some of the most common joint surfacing techniques are of the hip, joint and the shoulder.
The recovery process of each of these forms of surgeries tends to vary considerably. But one thing is common that for optimum results to be achieved it may take somewhere in the region of 6 to 12 months. One must continue with the therapy to achieve the timely results. Immense patients have got a new sense of life after undertaking this surgery.
The process of rehabilitation will be progressive and ongoing. It is sometimes important to understand the fact that progress may be slow and results may take some amount of time. The physician will monitor your results on a regular basis.
Why Opting Joint Resurfacing is necessary?
Surgery is the last line of defence when all other treatment mechanism has failed to yield the desired results. They may include medications along with physical therapy, which are advised during Free Consultation Joint Resurfacing in India.  Joint resurfacing is known to eliminate the joint pain and the same time correcting along with improving the mobility part. This surgery is also undertaken to treat advanced version of arthritis. While being overweight does not cause arthritis, it may contribute to the gradual progression of the joint problems.
Why to choose an Indian Hospital for your Joint Resurfacing?
Since post operative care is important during this course of surgery, one has to opt for the best surgeons in the business. So where do you find them? The answer to this question is the fact that the elite class of hospitals in India has them. Most of them have incorporated the latest in technology and the state of art infrastructure can be compared to the best in the business. Even the doctors who practice their skills in India are of the top draw.
Joint Resurfacing Cost in India
Affordable Joint Resurfacing in India ensures that you can combine your medical trip with a journey to the beautiful tourist locations of the country. India has a diverse culture and there are a host of places which one can look to recharge the batteries during their medical trip.
If you are really seeking Joint Resurfacing Surgery, kindly fill up the form for a free consultation with our surgeons. You will be provided with thorough analysis and suggestions regarding the Joint Resurfacing Surgery you are seeking.
Click to Here Fill up our Enquiry Form
FAQ's
Why should a patient choose Joint Replacement Surgery Hospital India?
Joint Replacement Surgery Hospital India offers highest quality bone and joint health care with attentiveness, care and compassion to meet the needs of the patients and their loved ones. The medical team includes board-certified orthopedic surgeons who are familiar with all the aspects of the musculoskeletal system. Our hospital uses the most advanced technologies available for the orthopaedic procedures and has a lower complication rate.
Can I choose my own hotels according to my budget?
You can most definitely choose hotels as per your convenience to you and your budget.
Can I speak with the doctor before I come to India for treatment?
You can talk to the doctor and satisfy all your medical queries. You can also send us your queries for answers from the top doctors.
How will I get an Indian Medical Visa?
To know about the procedure of getting an Indian Medical Visa, please go to our website where you will find all the details regarding the initial procedure. You can also send us a query regarding the same.
What is joint resurfacing?
Joint resurfacing is an attractive alternative to total joint replacement for some patients. It's a more conservative approach that allows patients to conserve more of their natural bone.
At Joint Replacement Surgery Hospital India, we utilize a method that allows patients under 60 to participate in more strenuous physical activity with an implant that is potentially longer-lasting and more stable than total hip replacements.
What other treatments are there for osteoarthritis?
Traditionally, treatments begin with over-the-counter pain relievers and the use of devices such as heating pads. Physical therapy and exercise can also be helpful, as can corticosteroid injections.
Can I play sports after a joint resurfacing procedure?
We do not limit patients from sports participation.
I can only speak my native language?
Many hospitals in India have language translators to help you communicate better and effortlessly with the doctors and medical staff.